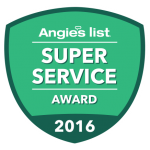 Super Service Award six years in a row, and counting!
"The project was top notch, they showed up on time and finished painting the exterior of my house early. They gave the house two coats of paint and had paint left over. They used the left over paint to paint my shed free of charge! I was very happy with them and would highly recommend Colorado Commercial Painting, Inc."
Molly R. in Arvada, CO
"Very detailed and informative as to what would occur and when during estimate process.Fair, competitive pricing. Very helpful with color selection. Painter would let us know when he would be arriving each day and call if he was late. Kept me informed and involved throughout project. Great clean job!"
Sara S. in Arvada, CO
SCHEDULE A CONSULATION
Call us today for a FREE ESTIMATE or CONSULTATION at (303) 574-1740
At Colorado Commercial and Residential Painting, we pledge that you will receive unparalleled service, honest and trustworthy communication, and complete customer satisfaction on your painting projects.
SCHEDULE A CONSULATION
We hold a strong belief in the importance of maintaining and protecting your investment. We also believe individuals, companies, and communities are inspired by color, design and application quality. Our strongest belief is that all of this can be achieved while working to understand a client's desires, building a trusting relationship and providing exemplary service.

In addition to our vast knowledge of commercial and residential painting, we also perform wood/fence repairs and replacement, stucco repairs and replacement, wall covering, staining, specialty coating, waterproofing, drywall repair and texturing, siding replacement, anti-graffiti, and color consulting. Our primary customer base consists of property & community managers, facility managers, building owners, general contractors and residential homeowners.
At Colorado Commercial and Residential Painting, it is our desire to exceed your expectations. Let us show you how maintaining and beautifying your home or property can be uncomplicated and worry-free.
Commercial, HOA, Multi-Family and Residential Expert Painters in Denver Colorado and the surrounding areas.