Interior House Painting Solutions and Services
It's a well-known fact that painting is one of the best returns on your investment, and interior house painting is one of the easiest ways to improve the look and feel of the inside of your home. Did you also know that paint colors can actually impact your mood?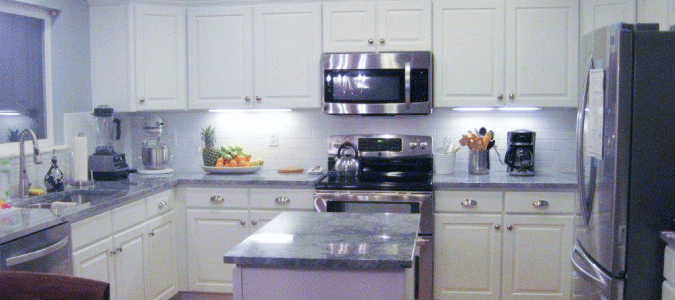 Although many folks tackle the mess and hassle of their interior house painting projects themselves, a good painting contractor team can typically accomplish this task for you with fewer headaches and a much better overall look.
Our painting professionals create beautiful, straight lines in a fraction of the time it would take you to accomplish it on your own. Let us help you make your precious asset look its best.
When it comes to interior house painting and allowing painters inside your home, you want to make sure that your dealing with a professional organization. One that will pay great attention to detail, are clean, polite, professional, and responsible.
We care about the residential interior painting work that we do here at Colorado Commercial & Residential Painting, and so we never stop short of complete customer satisfaction. We stand behind our work and guarantee that your interior residential painting will be done right the first time.
We are well known for our residential interior painting and interior wood staining and varnishing. Additionally, we regularly perform drywall repairs and texturing, specialty coating painting, color consulting, and EPA lead repairs.
Not only do we bring our high quality team of painters, but we purchase the finest materials, so as to ensure a job well done.
The basic 8-step interior painting procedures are as follows:
 1.    Assessment and communication.
Initially, we will coordinate with you to determine an acceptable time for completing your house painting project. Before any work is begun, your foreman and project manager will determine the best equipment and methods to use and the plan of action will be clearly communicated to you.
2.    Furniture arrangement and equipment set-up.
Hardwood floors are swept, drop clothes are properly placed, and wall hangings, switches and receptacle cover plates are removed and replaced upon completion. All furniture pieces are moved to the center of the room and protected with plastic sheeting.
3.    Surface preparation and cleaning.
All surfaces to be painted must be properly cleaned, scraped and/or sanded with #150 grit or finer sandpaper and then final cleaning prior to prime and paint. The surface must be dull and free from foreign matter such as: wax, dust, rust, mildew, dirt, chalk, and loose or peeling paint. Sanding between coats on non-textured walls is often necessary for a beautiful finish.
4.    Masking.
All non-painted surfaces shall be properly masked to avoid damage to non-painted surfaces.
 5.    Puttying, spackling and tape caulking.
All holes discussed at initial job walk shall be puttied and or spackled. Once the first coat of primer is applied, all joints along the baseboard, trim, railing and casings shall be properly tape caulked to ensure clean and sharp tape line edges.
 6.    Primer & paint.
Drywall, wood, repaired areas or areas where a potential adhesion problem exists are primed and a uniform finish with superior quality paint is applied.
7.    Unmask, replace furniture etc.
After unmasking and removing the materials, all furniture items are placed back to the original area they were removed from.
8.    Final cleaning and inspection.
Once we have thoroughly inspected our work, we will vacuum and sweep, and then walk the job together to ensure your satisfaction and touch-up any other items.  
Below are some examples of the interior projects we have completed.